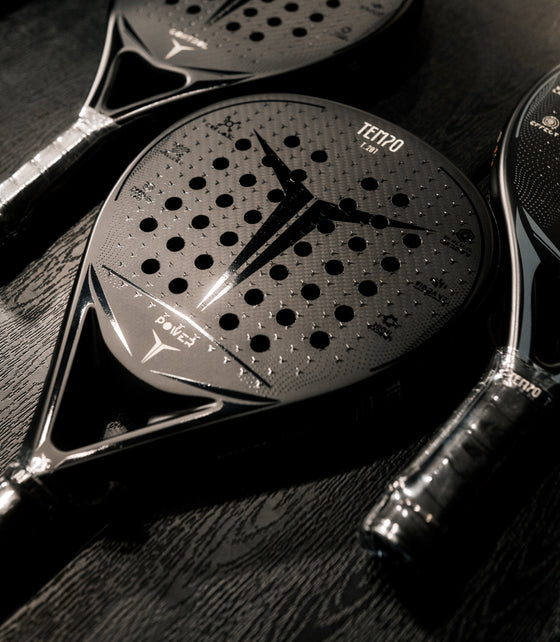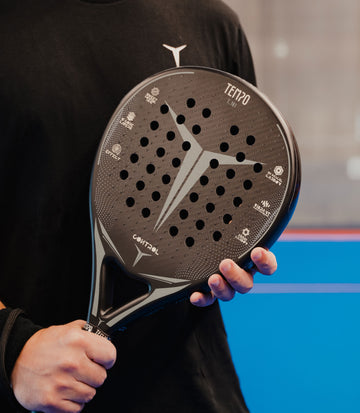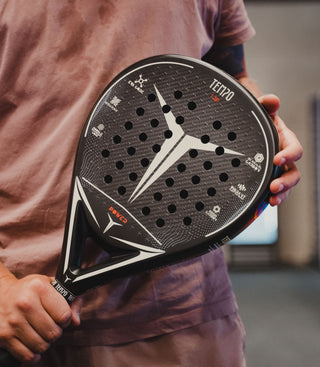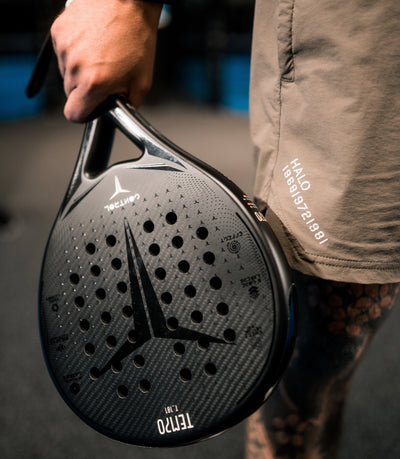 TEMPO PADEL
DANISH PADEL BRAND
Our products are developed in close collaboration with some of the world's best manufacturers. They are designed in Denmark and are handmade in the mecca of padel sport, Spain.
SHOP POWER
SHOP CONTROL
Padel is not just a sport. It is our passion.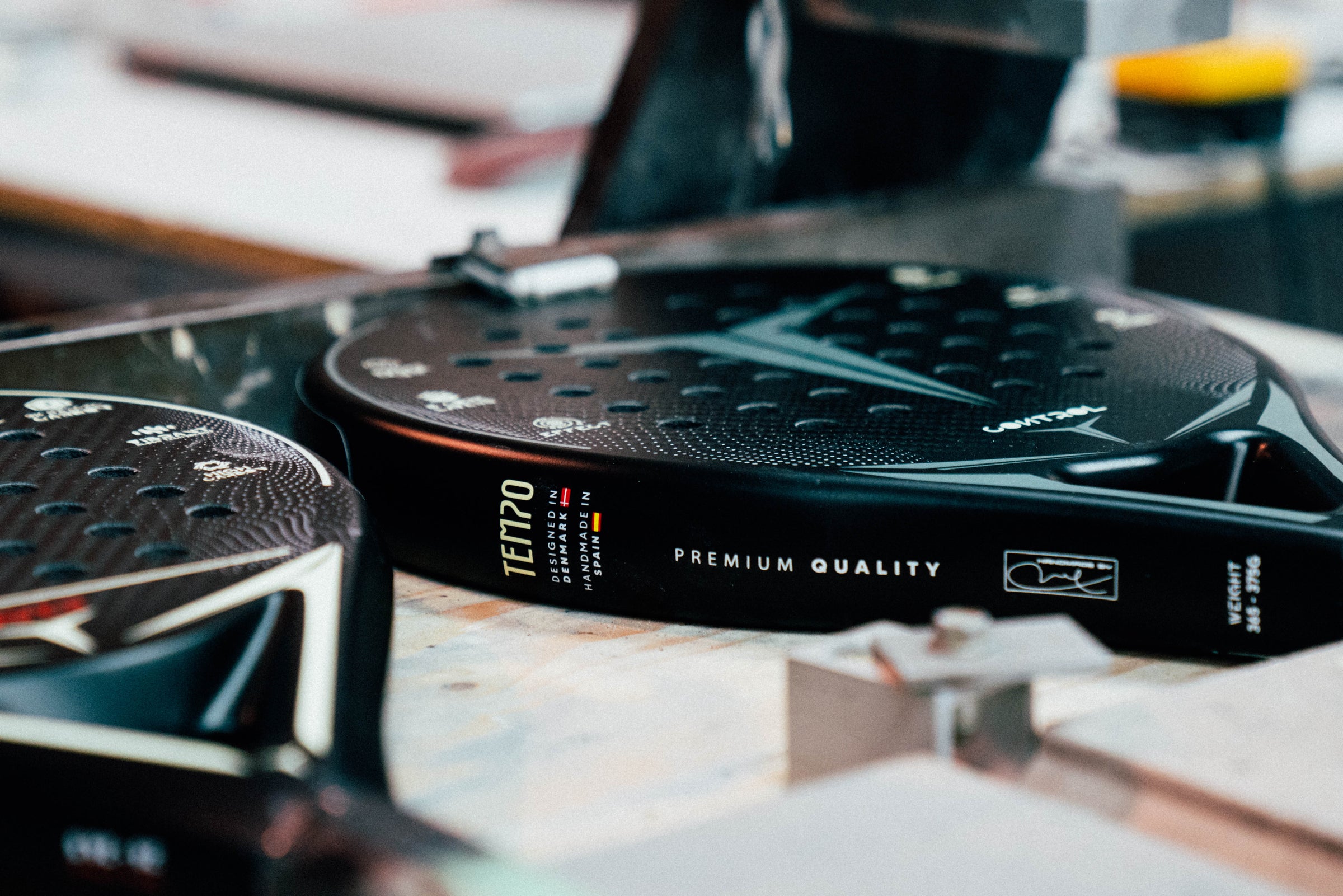 FOCUS ON MATERIALS
At Tempo, we never compromise with material selection.
Performance and durability are a matter of course for us.
That's why all bats are produced with the best foam on the market, the highest quality carbon, and our bats always come with a frame protector.
CHOOSE YOUR BAT
That's what our customers say
★★★★★

Fast delivery and a super delicious product. Quality from start to finish. Went from Nox ML10 to Tempo CTRL - Great pleasure.
★★★★★

Super delicious bat in a fantastic quality and with an exclusive design - and at a good price! Huge recommendation from here!
★★★★★

In addition to the crazy cool design, the quality of the bat is top notch. Huge recommendation from here.
High class customer service. 10/10.
★★★★★

The best bat I've tried. Really good quality for cheap money.
★★★★★

Super delicious bat and a good service when buying. I play with Power, and have never shot more out of the cage 🔥🎾
Tempo Padel: Premium padel bats til alle
Vores rejse startede i år 2020. Et underligt år med pandemi, lockdowns, hjemsendelser og alt for lidt sport. Alligevel var det også året, hvor vi blev fuldstændig fanget og forelsket i den mest blomstrende sportsgren i verden, padel. Den store passion for sporten bragte vores hold af founders sammen, og vi blev enige om at skabe Danmarks første premium paddel brand, Tempo. Et brand med danske værdier, produktion i Europa, og fokus på kvalitet frem for alt.
At sprede kærligheden til sporten
I Tempo elsker vi padel. Vores kærester vil måske endda sige lidt for meget. Men vi er padel spillere, og vi startede denne rejse på grund af vores store passion for sporten. Vores ambition er at sprede kærlighed for padel ved at udstyre andre spillere med højtydende udstyr til overkommelige priser. Vi ønsker at opbygge et stærkt fællesskab af spillere og bidrage positivt til væksten af den smukke sport.
Produceret i verdens padel mekka, Spanien
Spanien er verdens padel mekka. Spanien er verdensmestre i sporten og muligvis også i produktion af padel bat. Derfor er alle Tempo's padel bat naturligvis også produceret i Spanien. Vi samarbejder tæt sammen med en familieejet fabrik, som i generationer har produceret padel bats til spillere i hele verden. Tempo's co-founder Julian er selv fra Valencia, og derfor er sprog- og kulturbarriere intet problem i samarbejdet.
Ingen mellemmand sikrer overkommelige priser
Det faktum at Tempo er et direct-to-consumer brand gør, at vi kan levere en rigtig høj kvalitet til en fair pris. Højtydende premium padel bat med skandinavisk sjæl findes der ikke mange af, og ikke i den prisklasse hvor vi arbejder. Det synes vi godt om. For nok er vi spillere, men vi elsker også nyt udstyr - specielt når prisen er rimelig.